Please join us for what is going to be an insightful retreat with Henry Yampolsky from the Living Peace Institute on Saturday, December 7 at Radnor Friends Meeting House.
Gain clarity, decrease anxiety, and experience ease in conflict while learning a powerful tool for dealing with conflict at its source.  Dis-Solving Conflict from Within(tm) is a simple, transformative, and mindful 4-step tool for responding to conflict with strength, confidence, and clarity.
Utilizing a simple breathing technique along with guiding questions and affirmations, this retreat will provide tools to empower individuals to connect with a deep sense of peace within. The experience of inner peace enables one to stop reacting to outside triggers and regretting those reactions. This transforms conflicts into opportunities for growth, connection, and dialogue.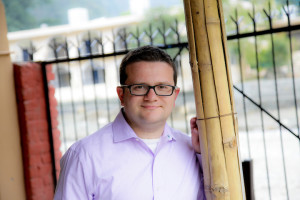 About Henry: Henry is the co-creator of the Dis-Solving Conflict from Within process and is the President and CEO of Living Peace Institute. Trained as a lawyer, Henry is passionate about leading transformative conversations and about empowering people to respond to conflict and other life's challenges with strength, clarity, and ease. An internationally recognized expert in Conflict Resolution, Henry has trained senior UN diplomats, members of the New York Police Department, and top executives around the world. Henry has also lectured at Columbia University School of Law and at the Sattva Summit in Rishikesh, India. A former partner with one of the leading law firms in Philadelphia, Henry has been repeatedly recognized as one of the top lawyers in Pennsylvania.  Henry holds a Doctor of Jurisprudence Degree from Temple University and a Bachelor of Science in International Relations from the University of Scranton. An avid adventure motorcyclist, Henry has crossed the Himalayas on a motorcycle.  Henry's TEDx talk about his journey will be available soon on youtube and on TED.com.
When: Saturday, December 7, 2019
Time: 10am – 4pm
Pre-registration is required. Click here to register.
Where: Radnor Friends Meeting (Sproul Road (Rt. 320) and Conestoga Road). Click here for directions.
There will be a one hour break for lunch, allowing time for local restaurants or brown
bag lunch.
No cost, though free-will dana of $25-$50 to support the teacher would be appreciated.
For any questions contact us at retreat@philabuddhst.org