Monthly Archives:
July 2015
When: Sunday, July 12, 2015, 7:30PM – 9PM
Where: Plymouth Meeting Friends, 2150 Butler Pike, Plymouth Meeting, PA
Description:
The Buddhist Precepts: A Zen Perspective
Bob Koller
Click here to learn more about our Lecture and Discussion series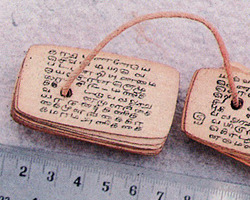 When: Sat, July 11, 10am – 12pm
Where: Radnor Friends Meeting, 620 Conestoga Rd, Villanova, PA, United States (map)
Description: Therigatha: Poems of early Buddhist nuns (Chapter XI)
translated by K. R. Norman
[We will use this version for discussion.]
In his conclusion, Robin continues by responding to the questions raised in Part 3:
I'd like to share with you a true story from a book entitled Kinship With All Life, published in 1954. The title of the story is "Tail-rattlings".
(Kinship With All Life p94) "One of … Click to read more… →