When: Saturday, May 2, 2015, 10AM-4PM 
Where: Plymouth Meeting Friends, 2150 Butler Pike, Plymouth Meeting, PA
Geshe Losang Samten will guide us on a retreat that is intended to give a taste of the variety, beauty, and mystery of Tibetan Buddhist practices. He will lead traditional Buddhist prayers that are teachings in themselves. There will be meditations in silence as well as meditations using sacred mantras and prayers. Losang-la will speak on the Dharma, and will allow time for discussion (debate is important for Tibetan Buddhism). A featured part of this retreat will be the poem Foundation of All Perfections by Lama Tsongkhapa and the Medicine Buddha's Prayers. The beautiful poem below contains many profound teaching within it and is an overview of Buddhist practices.
Note: No Pre-Registration necessary. Please arrive around 9:30AM to get settled.
What to Wear: Please avoid jeans and wear loose comfortable clothes.
What to Bring: Lunch and Cushion (PBA can provide a cushion if you don't have one).
This retreat is free of charge, but donations are appreciated. All donations collected that day will be given to the teacher. PBA suggests giving $25. No one will be turned away.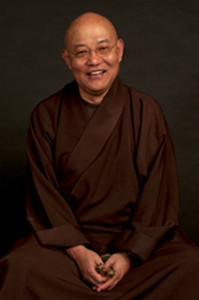 Biography:
The Venerable Losang Samten, a renowned Tibetan scholar and a former Buddhist monk, was born in Chung Ribuce, of central Tibet. In 1959, he and his family fled to Nepal and later moved to Dharamsala, India. His education includes studies at the Tibetan Institute of Performing Arts and the Namgyal Monastery which is the monastery of the 14th Dalai Lama. In 1985, he earned a Geshe Degree in Buddhist Philosophy, Sutra, and Tantra, from the Namgyal Monastery, which is equivalent to a Ph.D. In 1994, Losang received an Honorary Doctorate of Divinity from Trinity College in Hartford, Connecticut. He was granted an Honorary Doctorate of Art from the Maine College of Art in 1995. He taught Tibetan Language at the University of Pennsylvania in Philadelphia from 1994 – 1997 and was awarded the National Heritage Fellowship from the National Endowment for the Arts in 2002. In 2004, he was awarded a Pew Fellowship in the Arts.
Foundation of All Perfections (by Je Tsongkhapa):
Following a kind master, foundation of all perfections,
Is the very root and basis of the path.
Inspire me to see this clearly
And to make every effort to follow well.
Precious human life, gained but once,
Has great potential but is easily lost.
Inspire me to remember this constantly
And to think day and night of taking its essence.
I must remember that death is quick to strike,
For spirit quivers in flesh like a bubble in water,
And after death one's good and evil deeds
Trail after one like the shadow trails the body.
Understanding that this most certainly is true,
May I discard every level of wrong,
And generate an infinite mass of goodness;
Inspire me to be thus continually aware.
Sensual glutton is a gate to suffering,
And is not worthy of a lucid mind.
Inspire me to realize the shortcomings of samsara
And to give birth to the great wish for blissful freedom.
And inspire me that with mindfulness and alertness
Born from thoughts ultimately pure,
I may live in accord with the holy dharma,
The ways leading to personal liberation.
Just as I myself have fallen into samsara's waters,
So have all other sentient beings.
Inspire me to see this and really to practice
Bodhi-mind, that carries the weight of freeing them.
Yet without habituation in the three types of morality
Thought-training accomplishes no enlightenment.
Inspire me to know this deeply, and to train intensely
In the various ways of the great bodhisattvas.
And inspire me to pacify distorted mental wanderings
And to decipher the ultimate meaning of life,
That I may give birth within my mindstream
To the path combining concentration and wisdom.
One who trains in these common Mahayana practices
Becomes a vessel worthy of the supreme vehicle, Vajrayana.
Inspire me that I may quickly and easily
Arrive at that portal of fortunate beings.
The foundation of what then produces the two powers
Is the guarding of the pledges and commitments of tantric initiation.
Inspire me so that I may have uncontrived knowledge of this
And guard my discipline as I do my very life.
And inspire me so that I may gain realization of the main practices
Of the two stages of Vajrayana, essence of the tantric path;
And by sitting relentlessly in four daily sessions of yoga,
Actualize just what the sages have taught.
Inspire me that the masters who have unfolded the sublime path within me
And the spiritual friends who have inspired me may live long;
And that the myriad inner and outer interferences
Be completely and utterly calmed forever.
In all future lives may I never be parted
From the perfect lamas or the pure ways of dharma.
May I gain every experience of the paths and the stages
And quickly attain the state of Vajradhara.
—-
Medicine Buddha Meditation
Healing yourself and others
Medicine Buddha Mandala
www.losangsamten.com
Medicine Buddha Meditation
Above the crown of your head, upon a lotus and moon disc, is the
Medicine Buddha. His body is blue in color and blue light radiates from
him in all directions. His right hand, in the gesture of granting sublime
realizations, rests on his right knee and holds the stem of an arura plant
between his thumb and index finger. His left hand, in the gesture of
concentration, holds a lapis lazuli bowl filled with medicinal nectar. He is
seated in the vajra posture wearing the three saffron robes of a monk and
has the signs and marks of a Buddha.
Prayer of Refuge and Bodhicitta
I take refuge until I am enlightened
In the buddhas, the dharma, and the sangha.
Through the merit I create by practicing giving and the other perfections,
May I attain buddhahood for the sake of all sentient beings.
SANG GYAY CHO DANG TSOG KYI CHOG NAM LA
JANG CHUB BAR DU DAG NI KYAB SU CHI
DAG GI JIN SOG GYI PAY SO NAM GYI
DRO LA PEN CHIR SANG GYAY DRUB BAR SHOG
Seven-limb Prayer
Reverently I prostrate with my body, speech, and mind to Guru Medicine
Buddha,
And present clouds of every type of offering, actual and mentally
transformed.
I confess all my negative actions accumulated since beginningless time,
And rejoice in the virtues of all holy and ordinary beings.
Please remain until cyclic existence ends,
And turn the wheel of Dharma for sentient beings.
I dedicate all the virtues of myself and others to the great enlightenment
Requests
I request you, Bhagawan Master of Healing, whose sky coloured holy
body of Lapis Lazuli signifies omniscient wisdom and compassion as
vast as limitless space, please inspire my mind.
I request you, compassionate Master of Healing, who holds in your
right hand the king of medicines symbolizing your vow to help all
sentient beings plagued by the 424 diseases, please inspire my mind.
I request you compassionate Master of Healing, who holds in your left
hand a bowl of nectar symbolizing your vow to give the glorious
undying nectar of Dharma to eliminate the degenerations of sickness,
fear, stress, depression, grief, old age and death, please inspire my
mind.
I prostrate, go for refuge and make offerings to the fully realized
destroyer of all defilements, completely perfected enlightened being,
who has realized the ultimate nature of all phenomena, Medicine
Buddha, King of Lapis Light. May your vow to benefit all sentient
beings now ripen for myself and others.
Medicine Buddha Mantra
TAYATA OM BHEKANDZE BHEKANDZE MAH
BHEKANDZE RANDZA SAMUNGATE SOHA
MEANING OF THE MANTRA:
TAYATA = Gone beyond (beyond Samsara and Nirvana)
OM = Om: jewel holder, wish fulfilling one, auspicious one
BHEKANDZE BHEKANDZE = calling Medicine Buddha twice
MAHA BHEKANDZE = Greatness of Medicine Buddha
RANDZA SAMUNGATE =Perfectly liberated or awakened
SOHA = Dissolve in me
Healing for Yourself
VISUALIZATION AND MANTRA RECITATION
In response to your request, infinite blue rays of light stream down from
the heart and body of the King of Medicine. The light completely fills
your body from head to toe, purifying all diseases. If you have any pain or
any specific illnesses, focus the blue light directly to this spot and visualize
the light burning away the pain and disease. All ailments due to interfering
forces and the negative karma and mental obscurations that cause these, as
well as anxiety, fear and negative emotions are also purified. These leave
you in the form of dirty liquid which then completely disappears. Your
body becomes the nature of light, clean and clear like a crystal.
Light from the Medicine Buddha again fills your body, bringing with it the
realizations of the path and all the good qualities of the Buddhas and
bodhisattvas. Your mind is transformed into love, compassion and
wisdom.
While doing the visualizations, recite the mantra as much as possible:
TAYATA OM BHEKANDZE BHEKANDZE MAHA
BHEKANDZE RANDZA SAMUNGATE SOHA
ABSORPTION
After reciting the mantra, the Medicine Buddha melts into light and
absorbs into your heart. Your mind becomes non-dual with the
Buddha's dharmakaya mind.
Healing for Others
Visualize the Medicine Buddha on the crown of each living being's head.
You may think specifically of those who are suffering and in need of
healing. Do the visualization with the light first purifying their diseases and
their causes, and then bringing them the realizations of the path to
enlightenment. Recite the mantra.
ABSORPTION
Imagine the Medicine Buddha on the crown of each sentient being's head
melting into light and being absorbed into their hearts, bringing infinite
peace, compassion and wisdom.
Bodhicitta Prayer and Dedication of Merit
May the supreme jewel bodhicitta
That has not arisen arise and grow,
And may that which has arisen not diminish,
But increase more and more.
JANG CHUB SEM CHOG RIN PO CHE
MA KYE PA NAM KYE GYUR CHIG
KYE PA NAM PA MAY PA YANG
GONG NAY GONG DU PEL WAR SHOG
Through this virtuous action
May I quickly attain the state of Medicine Buddha,
And lead every being without exception
Into that pure world.
GEWA DE YI NYUR DU DAG
SANG GYAY MEN LA DRUB GYUR NAY
DRO WA CHIG KYANG MA LU PA
DE YI SA LA GO PAR SHOG
Just like the Guru Medicine Buddha, who guides all sentient beings with
compassion as infinite as space, may I also become a compassionate guide
of sentient beings who exist in all directions of the universe.